Creative Marketing Solutions and Promotional Products to Build A Better Brand
We love providing solutions that meet your unique objectives—whether that's to elevate brand reach, generate awareness, or celebrate success.
Looking for inspiration? Sign up for our newsletter and we'll help you keep up with the latest trends!
We specialize in branded gifts and giveaways that elevate your marketing and sales programs. And we collaborate with you and your team to develop ideas for your lead gen campaigns, marketing promotions, incentive programs, and much more:
Outfit the Team
Style your whole team in the current wearable trends and hottest colors from tees to outerwear, performance garb to custom socks. It's all about creating a positive association with your brand, through company apparel people feel good about wearing.
Swag They'll Brag About
Make sure your branded giveaways reflect well on your brand. Whether you're looking for totes or pens for your next tradeshow—or a one-of-a-kind, custom-developed gift—we'll help you put together the right mix of merchandise that works for your project, your objectives, your audience, and your budget.
Show Your Appreciation
Recognize your top performers and key partners with stylish, customized awards. We offer crystal, glass, acrylic, plaques, and much more, with a variety of unique decorating options.
Make It Pop
Need help bringing your design to life? We can collaborate with your designer—or bring in one of our own branding and graphic design agencies—to create the perfect solution for your promo.
Stand Out from the Crowd
Looking for that truly one-of-a-kind gift? We're experts at finding items no one's ever seen. Or we can create fully customized products to represent your brand. We'll manage your project—from idea conception to proof, to production and delivery.
Bring it to Life
We'll pull everything together for you. Our services include custom packaging, print collateral, and signage. Need kitting and mailing services? We can do that for you too.
"Susan is extremely reliable and truly understands how important timeliness and deadlines are in a corporate setting. I've reached out to her for last minute needs and she has always gone above and beyond in delivering for us. She's quick to respond and knows how to work within our budget and gets the right schwag in front of us to select from. I'm a huge fan and use her for 100% of my personalization needs."
Vi Yun, Ancestry
"As an executive admin, having vendors I can rely on is super important. One of the many reasons I have worked with Susan Woolf of Silicon Valley Specialties at every company I've been with is that she comes through EVERY TIME! Whether it's a last minute request from my boss, a conference, or team building event, Susan comes up with the coolest ideas that people get excited about. It's a true compliment everytime a collegue asks, "Where do you get your gifts from?" as they're so much better than what I get."
Carrie Steffey, Facebook
"As a marketing professional, I know one of the most important things when it comes to events, is the give-away items. You need something that stands out and draws people to your booth. Achieving this goal requires the right resources. Susan Woolf of Silicon Valley Specialities is my go-to person. We gave her an ambitious challenge for our biggest show of 2017 – she not only came through but exceeded our expectations. Susan sourced a retail game, working with the manufacturer to get permission to produce a custom version for Demisto. In addition to managing the logistics and legal issues with the game company, she took care of all the printing, fulfillment, and shipping details. Our game was a huge hit – we gave out every game we brought, with attendees asking for more."
Erin Swanson, Demisto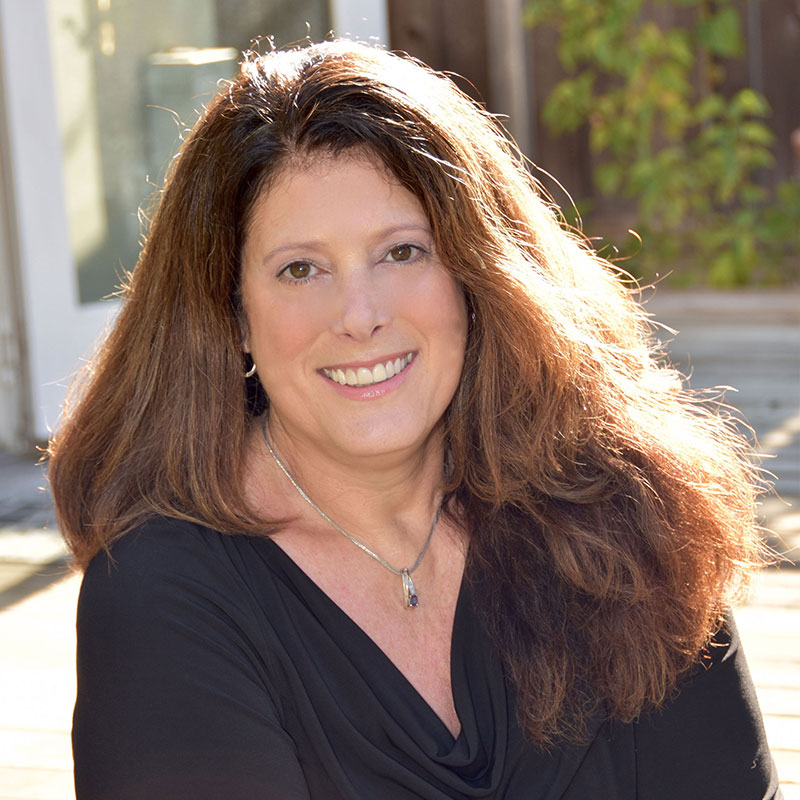 You've developed an innovative marketing campaign, assembled the right mix of upcoming tradeshows, or identified the fabulous event theme. My job is to come up with the perfect gift(s) to take your hard work to the next level.
I help companies like yours get more out of your promotions and showcase your brand in front of the right audience. Each project is managed as a unique opportunity. I won't just show you "what's hot." I'll work with you and your team—to understand your specific demographics, objectives, and challenges—so I can present ideas that work for you.
My background creating marketing and sales programs for high-tech companies means I understand the issues you face as a marketer—the deadlines, the budgets, the need for new and novel ideas. Because of this experience, clients praise my creativity, responsiveness, and results. But they especially value that I really "get" their business.
I'm based in the San Francisco Bay Area, and when I'm not in the office, I love attending as many Giants games as possible, seeking out the perfect flower or whale pic, or chilling with Callie, my 20 year old calico cat.
Let's Work Together
Tell us your project details and let's start creating!